This weeks little bit of inspiration is to do something I don't normally do… lead you away… far, far away!
Post wedding, if you've ever thought of combining a nice hot trip with a "Trash The Dress" session, I've got the answer for you.
I've followed the work of this husband/wife team for about 4 years now because of their stunningly original style. They've won numerous international awards for their work which has helped to really launch the "Trash The Dress" concept in a pretty big way. Del Sol Photography is who I'm speaking of and you can find their beautiful art here: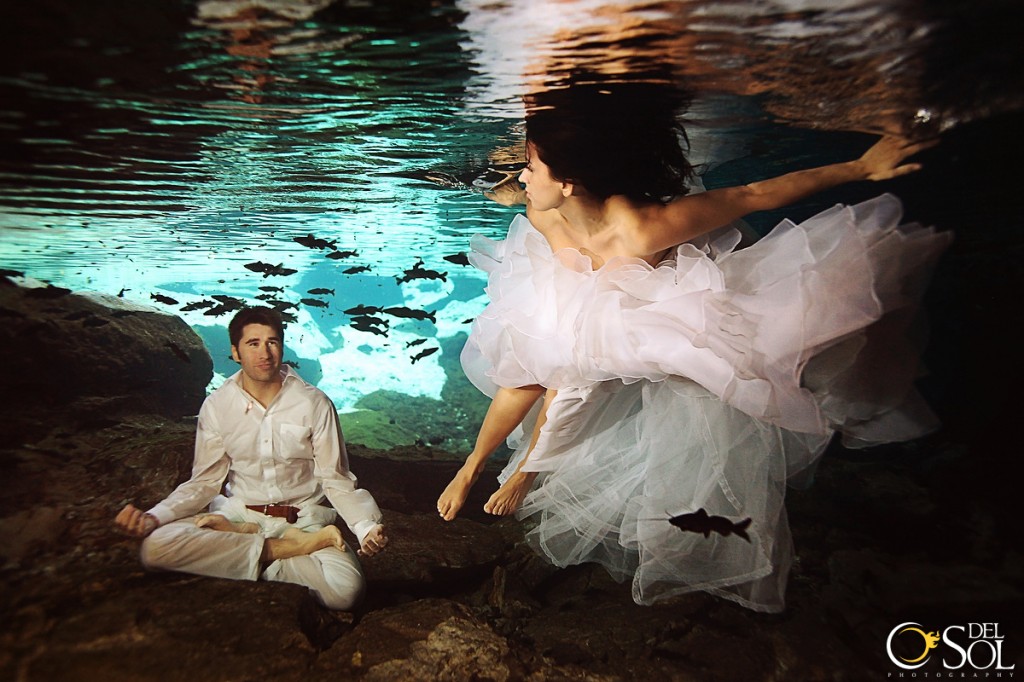 Is this not the most beautiful stuff you've ever seen?!  Super thanks to Kelly of Del Sol for hooking me up with this photo.  Can't wait to come and visit everyone in Riviera Maya, Mexico one day!
Del Sol Photography on Facebook
Do you love this as much as I do?  Comment, "like" or "share" away if you do!
~ Dave Ternier, WED®
Wedding Entertainment Director® :: Master of Ceremonies :: Disc Jockey